My husband and I have often commented on the fact that we live in Paradise. The Monterey Peninsula is one of the most beautiful places on earth, in my opinion. I grew up an Army brat and so, lived all over the world. But luckily, my father always planned that we would end up back here. I'm glad he followed through on that.
Years ago, my husband and I went on a cruise to the Caribbean. The last stop was a little private island owned by the cruise line. We were sitting on the beach drinking Bahama-rama-mamas, looking out at the water. The couple next to us asked where we were from. We said, the Monterey Peninsula. Startled, they asked us, "What are you doing here?" We looked at each other and answered, "We have no idea."
We feel lucky and blessed to live here. For me, as an artist, being so close to the artist's dream location, Carmel-by-the-Sea, it doesn't get much better. So, in the spirit of living in a place that most folks have to save up for all year, to spend a week in, I created this t-shirt design, to let them know just how much we don't take it for granted.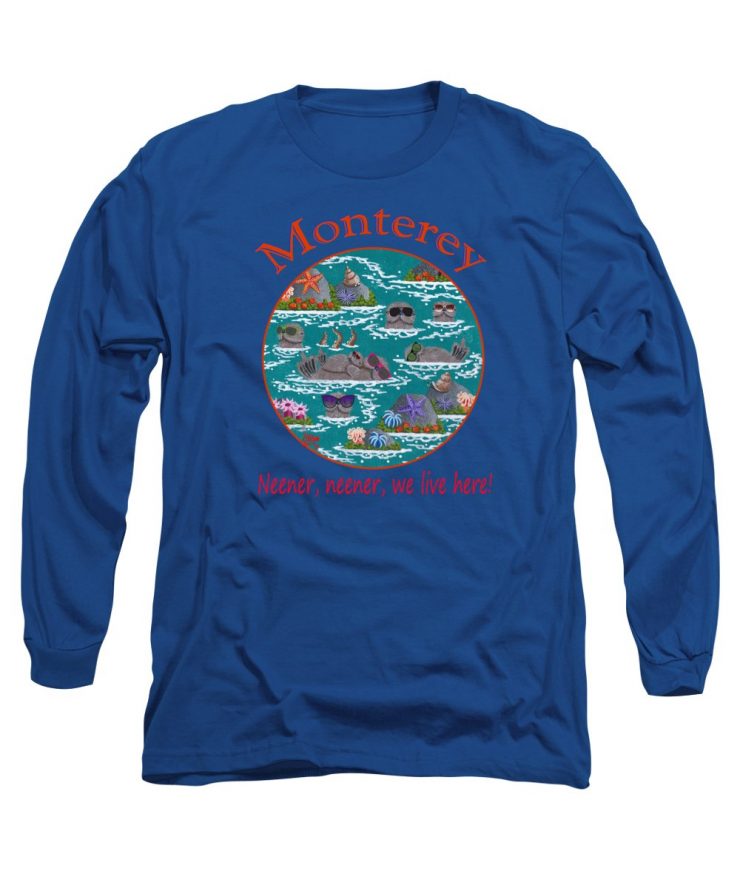 If any of you are interested in the t-shirts, you can purchase it from Pixels.